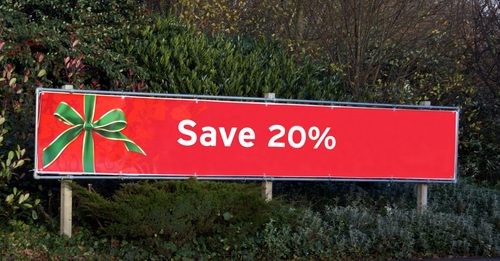 Now's the time to start thinking about Christmas signage for your business.
Customized Christmas signs can be a real asset to a business and can be used year after year.
Xmas signs can,
Attract holiday shoppers resulting in more sales,
Wish your customers happy holidays making for improved customer perception of your brand,
Decorate your office or retail space,
Inform customers of your sale.
Thinking of getting a Christmas sign? Billboards, banners, flags and window signs work very well.
Cheers,
Tony