Why A Frame signs, you ask?
We love the humble A frame sign that will be right in your customer's line of sight. We're able to fit a surprising amount of information into these efficient little signs. The A-frame sign is helpful in advertising to your customers, especially if your shopfront is not visible from the street. NR Signs are your A frame signs Gold Coast experts.
NR Signs can get an effective, attention-demanding A Frame sign to you, wherever your business is Australia-wide.
Check out some A frames we've professionally designed, manufactured and installed for our clients.  Call us on (07) 5523 3553 or fill in the form below to get your quote.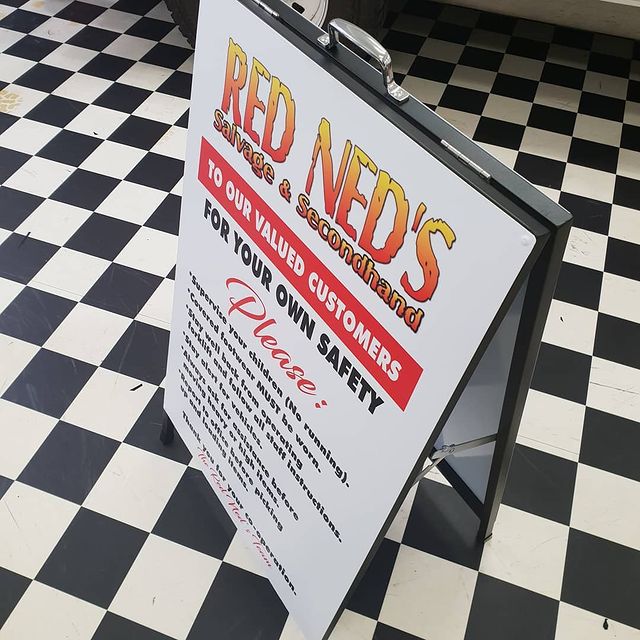 Contact our Team Today for A Frame Signs on the Gold Coast & Beyond!