25th February, 2021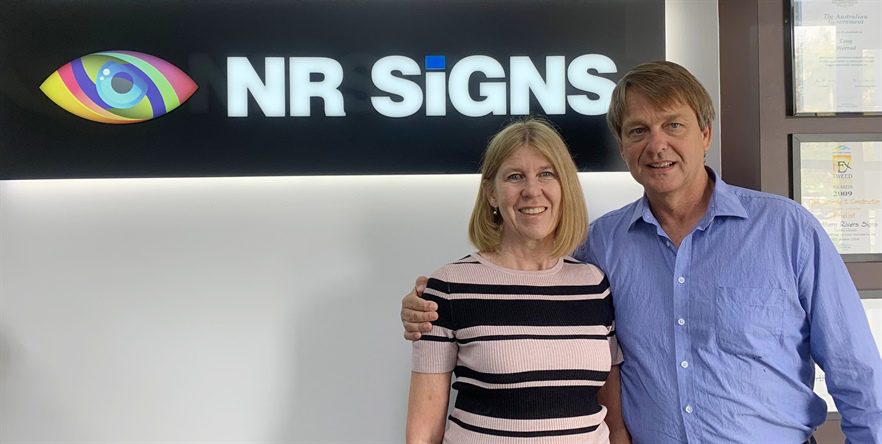 The NR Signs Gold Coast team were lucky enough to be recently featured in the December edition of Image Magazine, the leading authority for the signage and wide format printing industry in Australia and New Zealand for over 30 years.
An excerpt of the article can read below, titled NR Signs: Adapting and thriving amid COVID-19:
The pandemic has significantly impacted many businesses around the world as the demand for goods and services have had long terms effects on staff and cash flow. In Australia we've had more than our fair share of difficulties around the world as COVID cases climbed, and lockdowns and border closures were put in place.
Tweed Heads-based NR Signs went through many setbacks this year – one of the most challenging has been the location of their premises, situated right on the New South Wales/Queensland border. However, in true Aussie spirit, owners Tony and Sue Worrad (above) and the NR Signs team fought back and found lucrative and inspiring solutions for their business to thrive…
The Gold Coast Signs team have worked extremely hard, like many other businesses in Queensland. When COVID hit we certainly had our challenges, but the team has searched for new ways to keep business blooming in spite of the pandemic, including:
Using our resources and expertise to branch into COVID-safe sneeze screens for our clients
Going to visit many of our clients who were unable to visit us
Adopting door-knocking, cold calling and other lead generation techniques
Approaching our clients who were still active and offering our services and support
In the New Year, the NR Signs Gold Coast team is happy to report that business has come back very strongly and we've forged new business relationships during this time.
Our professional team can step you through your entire job from graphic design, printing and fabricating to fast, trouble-free installation of your finished signage product. Call today on (07) 5523 3553 to talk to one of our experienced and friendly staff about your Gold Coast signs.