Light box signs are extremely on trend at the moment.
Whilst this light box is great for personal use in the home an illuminated sign for your business needs to look a little more professional.
Create a customized light box with us for your business and impress your clients!  If you're a modern business that likes to stay on trend, your shop signs need to reflect this.
3D lettering can be used in conjunction with illumination to create an amazing sign which will be sure to grab your customers eye.
There are so many options available. Chat to our experienced staff today to see what kind of sign can be crafted for your business.
Just look at something we crafted for our valued clients Sunbaked.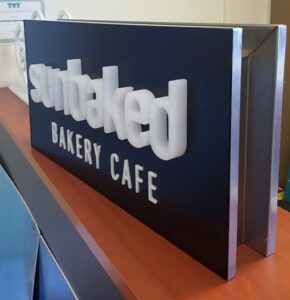 Cheers,
Tony