We recently did a job for Parsons Bus & Coach – they provide professional bus and coach charters for private and group bookings.
A professional service requires a professional sign!
Check it out.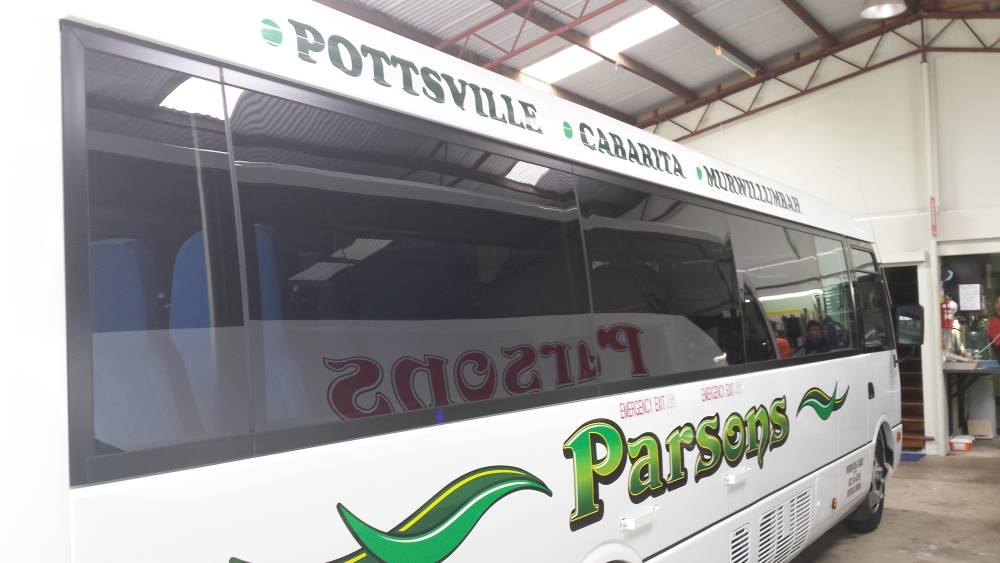 This vehicle sign works well in a number of ways,
It gives a good impression when picking up the group,
Let's potential customers on the road know who they are and where they operate,
Advertises directly to the target market,
Builds brand recognition,
It's big and bold – demands attention!
Cheers,
Tony