When you're going for a job interview, first impressions really count.
If you're well presented, people are more likely to believe you're professional and know what you're doing.  If your clothes are dirty and you look really disheveled, it's unlikely you'll come across well.
It's exactly the same with stores.
You want to convince potential customers that you know what you're doing – and a professional looking, consistently branded shop will help with that.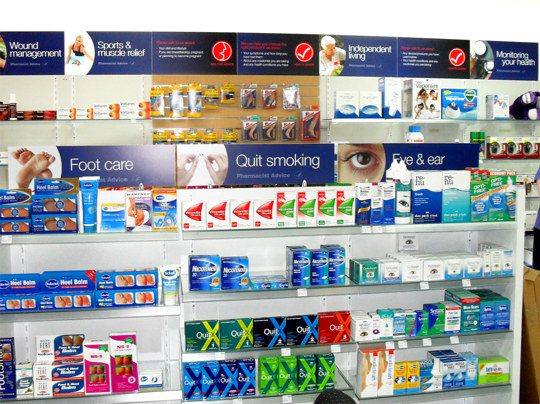 We did this pharmacy job a little while back and it's a terrific example of how shop signage can make such a difference.
And we can help your business with this too – just give us a call on 07 5523 3553 and we'll have a chat about what we can do for you or use our handy contact form.
Cheers,
Tony