Your signs can help boost your customers online.
For example, putting your company url on your A-Frame sign or large format sign will drive people to your website.
Similarly putting "Find us on Facebook" or the Facebook icon on your sign will encourage people to like your page and receive your updates!
It would also be a good idea for your website or Facebook page to include similar imagery and brand colours to what's depicted on your sign.
This way, customers know they're in the right place and can more easily recall who your business is.
It's all about being true to your brand image in every way you can to gain customers.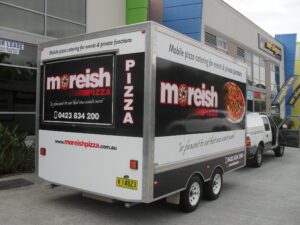 Cheers,
Tony